you can say is a service for surveys and assessments of children and young people, adults, and people with learning disabilities.
We have created the 'you can say' platform to help you make your data collection, analysis, and dissemination projects a success.
We provide both support and a platform for building and using questionnaires, and getting and using the results.
Your control panel will keep you up to date with every aspect of your projects.
Support is provided  by your dedicated account manager. Account managers are experienced in the design and use of questionnaires. They will provide support and understand your objectives. Your account manager will participate at each stage of your project, and guide you in the use of your control panel.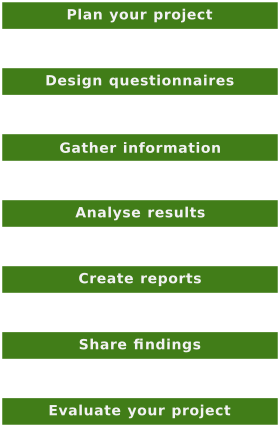 youcansay will help you plan, design questionnaires, gather information, analyse it, create reports, disseminate, and evaluate.
We will support you in the use of your control panel so that you can set up your project plan.
Working together with the support of specialists you will be able to design the questionnaire that you want.
Using you control panel you will be able to arrange communications with colleagues about using the questionnaire and keeping them up to date with how data collection, and the availability of results.
When you have your responses you will be able to access the analysis and reports that are created automatically. Additional analysis is available if required.
Referring back to your project plans you will be able to set objectives for improvement and how you will be sharing information and evaluating the project
The control panel draws on more than twenty years experience in presenting questions to many thousands of people, analysing the data collected, and distributing the information.
We have used our experience to develop systems that drive down costs. while increasing capability.