Smart Working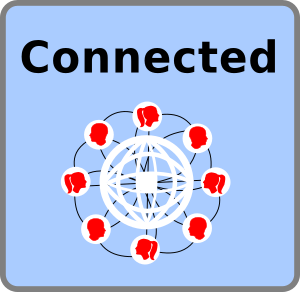 As a result of the COVID 19 pandemic people are are trying to work out ways they can move online. We can help organisations with certain aspects of this. Call or email us to discuss. All our products, are online systems.  We have learnt from our 20 years experience the advantages and how to overcome the difficulties. Not only do they help in maintaining social distancing but they also can lead to greater affordability, increased timeliness and flexibility, better accessibility and convenience. They require excellent methods of communication. 
We have  a track record of working with clients to fully understand their objectives and requirements, and in helping them understand the opportunities and advantages in terms of functionality, timeliness and cost, of using an online system.
Almost all our projects over 20 years have been online applications. We have been able to help in gathering and organising information using questionnaires, and making it accessible and meaningful. Mostly it has been helpful to provide information tailored for different groups and even individuals. Our capability to provide rapid analysis and reporting has been valued by clients. Software development has made analysis and presentation of results automatic, leading to improvements in timeliness and cost savings.
Some of our system use information gathered from transactions, and some use surveys,  feedback forms and assessments, to collect information. Often several of these types of information are combined to provide meaningful information.
In many cases it has been appropriate to integrate our online systems into clients' existing work flow to make it part of the routine. Where possible we will use terminology which is familiar to users. We aim to customise the systems we provide so that they do not become a burdensome additional process.
The sorts of projects we are involved in:
We work successfully in private and public sector. What we learn in each sector help up to improve what we do in the other.
Surveys and Assessments with youcansay
Beginning in 1999 we have taken part is significant projects with Local Authorities related to Quality Protects, Children in Need, Curriculum for Excellence, Health and Wellbeing, all of which have helped us to refine our "youcansay" platform for surveys and assessment.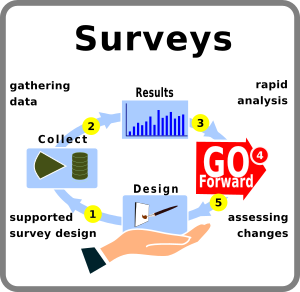 We have observed that effective surveys, ones which make use of the results to bring about positive change, get a very good level of "buy in" from everyone from inception. At each level people can explain why they are doing a survey, what they want colleagues to do and how the results will be used and shared. 
They go through 5 stages. Collecting the data as quickly as possible and getting results immediately afterwards is necessary to maintain momentum. Repeating the survey after an appropriate time and using this to evaluate what has been done is equally important. We have developed software and ways of working which support these observations.

Design: We help in designing questionnaires that ask the right questions in an age and ability appropriate and understandable way. Survey design also needs to establish the groups that will be involved (schools and other agencies for example), the sampling plan, how the results need to be analysed & presented and who the reports are to be distributed to.
 Collect: Each project has a control panel to monitor the survey and access results. When several related organisations are participating, for example all the schools in an authority, the project panel provides an overview of each participant as well the aggregate position.
To ensure successful data collection, each participating organisation must accept responsibility for achieving their part of the sample. We provide them with a secure login to their own control panel where they can track the progress of the survey and identify any sub-groups which have not completed.They also  receive monitoring notifications encouraging action when necessary. 

 Results: Overall results and those for participating organisation are available through the control panel shortly after the survey has been completed. They provide a summary of responses and analysis by demographics, in tables and charts. Where previous survey data is available changes are also presented. Data is also available in industry standard formats for further analysis. Specialist analysis and reporting can also be provided.

Planned improvement: In the more successful surveys the results are shared with everybody and studied to identify where improvement is needed. Listening to what each group has to say, plans are created, and these are also shared. Each part of each organisation needs to know what they can do do bring about the changes that are required.

Re-assessment:   Repeating the survey some time later, long enough after for actions to be carried out and benefits realised, is an objective form of evaluation that can help to stimulate a continual cycle of improvement.  
Bespoke questionnaires, surveys and reporting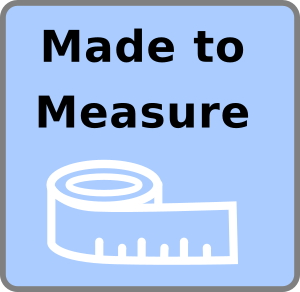 We provide any form of survey, from a short questionnaire to be used over a few weeks, or a more complex survey involving multiple organisations, requiring individual reports.
A typical bespoke short survey is used to gather information from several hundred people, collected over about  four weeks.
They can also involve many different organisations and thousands of responses. The data collection period can be several months.
Call us so we can help you work out the scope of your project.
The customer has telephone and VOIP support, and can monitor progress throughout, accessing frequency and analysis reports on completion.
Narrative reports
Working with psychologists we develop tests used in recruitment and personal development. They are used by qualified consultants. Each consultant is able to log in to their own area to set up users and download reports. A relatively straight forward questionnaire is completed by the individual and a 360º version by several colleagues.
All these responses are automatically analysed to produce scores. A set of many page reports are automatically produced which incorporates explanation of the particular results along with recommendation for the individual.
These individual recommendation are produced using software created by us. It produces readable dynamic narrative and description so the the set of reports are available on demand.
Youth Justice Orders and Events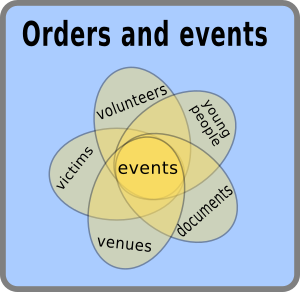 Youth offending teams rely on volunteers to support their work with young people. Volunteers would be e0xternal and not have access to internal systems so t0heir involvement with the Youth Offending teams had to be managed through phone calls, emails, post and arranged appointments.
We created an interactive system that allowed YOTs to manage volunteers and events.
It allowed volunteers to accept invitations, view events t0hey were involved in and provide feedback, YOTs were able to view reports on management information and feedback.
The system centralises information, provided multi level secure access, saved time and costs for the YOTs and made the volunteers feel more informed and engaged with the YOT.
Initial Behavioural Assessment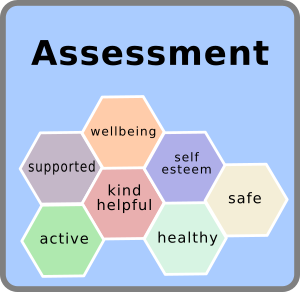 One local authority carry out a behavioural screening questionnaire with children and young people. Before we got involved they were using paper copies that they manually scored and the high level results were manually entered into the case management system. They were carrying out about 100 assessments per year.
Working with Children's Services we created a system to enable the assessment to be set up and completed online, and to be automatically scored. They can be completed by the young person and also parents, carers, and professionals. Invitations to complete the assessment can be sent by email incorporating a link to the appropriate assessment. Reports are immediately available for the individual taking the assessment.
Management reports by agency or school, and across the entire local authority. The system provides a daily feed of results for the case management system.
They now carry out around approximately 2000 assessments per year.
Small businesses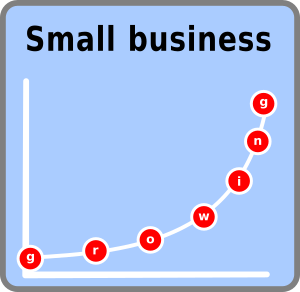 Systems we have developed for businesses have helped them to keep control and work effectively as their operation have grown.
The support "end to end" processing and have become embedded in the daily routine.
They provide the information they need to function, and continue to be used many years after the initial implementation.
Where necessary we have adapted and enhanced functionality to meet emerging requirements. 
They include some or all of the following:
Sales management
CRM (contact relationship management)
Estimation and Quotation
Order tracking and confirmation
Product selection and tracking
Stock control
Production control
Delivery
Collection
Export
Involving
Statements
Reporting
Notification of actions required