Transition to Secondary School.

Secondary schools excel at giving year 6 children who will go to their school, a good understanding of what to expect when they start year 7. What can be more difficult for schools is knowing what to expect from their new starters. The "How are you?" survey system provides for each intake, information about behaviour and how children feel about themselves. Knowing how the children feel before they arrive, lets staff know what to expect and is a is a huge aid in planning. Repeating "How are you" helps you evaluate and refine your transition plans.
Follow up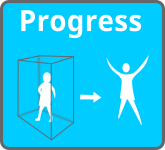 Going to secondary school is both an exciting and daunting prospect. Follow up surveys a few weeks after they arrive and at the end of their first year, helps in identifying what ways have been effective in supporting pupils during their transition year. Schools will benefit form a good understanding of how young people feel about themselves, how well prepared they are, and how children from each primary school might have particular challenges.Schools with knowledge about children's health and well being are better placed to support them through their transition in a way that addresses their real needs. 
How do you feel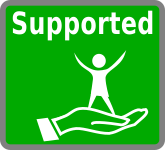 Knowing how the children feel before they arrive is possible using the "How are you?" survey system. Each child for the new year 7 completes a short online survey. What we can do is find out how the children feel about their emotional well being and their self esteem we also measure if they are feeling supported, feeling safe and confidence. Children from different schools might feel differently. One feeder school might have exceptionally performing support system which helps the children in all aspects of the well being and mental health. Other schools may have a cohort of children with a high proportion of children who are pupil premium, this might lead to their being more challenges amongst that group in terms of their health and well being.  
Making judgements about how pupils feel about themselves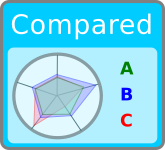 The example chart summarises the results about the five "feelings" factors that are assessed using "How are you?"
Emotional Wellbeing
Self esteem
Feeling supported
Feeling safe
Confidence

We can see that overall the results are mostly OK to good, the are of greatest concern would be around self esteem. Compared with School A children, schools B and C have lower scores for everything, and in particular for  "Feeling supported" and "Emotional well being".I f I was responsible for helping the year 7 pupils, looking at these results I would be looking at ways that we could help to promote their self esteem, perhaps by initiating a programme to better promote pupil's strengths.
Making judgements about pupil's behaviour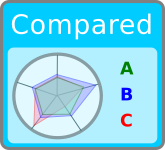 This example chart summarises the results about the five "behaviour" factors that are assessed using "How are you?"
Good behaviour
Self control
Kind and helpful
Active and Healthy
Paying attention

School A has the most positive results and  C the least. The differential between schools is more apparent with these "behaviour" factors than the "internal" ones. Kind and helpful and Good behaviour indicate the most difference. School have moderate levels and are relatively similar for "paying attention", keeping "healthy and active",  and having good "self control".
Making use of the survey results
Our online approach gives access to some results while data collection progresses and the remainder when the survey is completed
Graphs, tables and spreadsheets explain which factors affect particular groups: "Is there a relationship between the answers to certain questions and gender or age?";  "How does support at home and school relate to the findings?" for example.