SDQ for YOTs
Page 3 of 6
 The Strengths and Difficulties Questionnaire (SDQ)

The SDQ is a brief behavioural screening tool for assessing 3-16 year olds. It covers Emotional Symptoms,Conduct Problems, Hyperactivity, Peer Problems and Pro Social behaviour (see the table below that describes these areas). We are licensed through an agreement with the NHS to provide the SDQ.
The SDQ can be done by the young person, a parent or carer and a professional such as a teacher or a social worker, to give a 360º assessment. Having these results when an agency  starts to work with a young person may not provide all the answers but it would be a good place to start trying to to understanding the underlying causes of a young person's situation.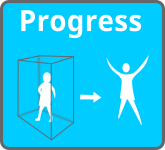 If SDQs are repeated they can indicate how effective the work with a young person has been.
For example, with a young person showing 'Emotional Symptoms', the service could plan interventions aimed at addressing what they believed to be the causes. When completed if the learning was effective a repeated SDQs would show in the scores of the young person, the parent and the caseworker.