SDQ for YOTs
Page 1 of 6
The Strengths and Difficulties Questionnaire helps YOTs
to understand where young people need help and
to evaluate which kinds of help are most effective.
It is vital that organisations which are there to help young people, know about their background and where help is needed in order to support them in overcoming problems that cause them difficulties.
"Youth offending teams work with young people that get into trouble with the law, they look into the background of a young person and try to help them stay away from crime."   -  GOV.UK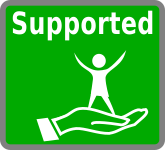 New guidance specifically around referral orders requires case workers and volunteers to look more closely into the underlying causes of a young person's offending behaviour. It can be very difficult for case workers when first meeting a young person who is not known to them and if they have little background information.  For panel members it can be more difficult to get a young person to open up in front of a group of people, than speaking one to one.