A unique set of problems

The pandemic is not likely to end quickly. The challenges of educating, developing and safeguarding children have changed enormously in the face of the COVID-19 lock down. It will put families, pupils and school staff under new kinds of stress.
We would like to help you assess and track mental health and wellbeing of pupils, parents and staff over the coming months. In the last weeks we have been working hard to bring together questionnaires for schools to use to understand how their children, staff and parents are coping with the situation, and to inform their support plans.
People will be affected in different ways. Which groups will take it in their stride and which will find it problematic is difficult to predict. With schools closed and social distancing enforced children and young people's routines are altered drastically.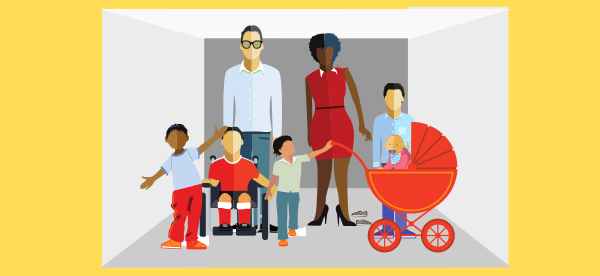 Children and young people
Children's structures have changed: they are separated from their friends and family, their daily exercise has been hugely reduced, they are trying to understand the threat of dangers that come with the virus.
They will miss their friends.
Online learning is more difficult when it is outside the structured framework provided in school.
Additional levels of self and group management are needed for online collaborative projects.
They are not able to "let of steam" and socialise when confined at home for most of the time.
Families
Parents have many of the same challenges as their children, plus possible work issues: home schooling, keeping the children occupied and reassured within a confined environment.
Parents are worried about getting and preparing food, reduced income, working from home as well as maintaining their children's education.
Being in a small home 24/7, with little or no outside space brings special problems.
Teachers
Teachers have children and so face the same challenges as any parents.
They also have to try to ensure the children they teach can carry on with their education as well as possible.
Because they are separated from their own children while at work, they will find it more difficult to support them: to ensure work is done, to make sure children understand the content, and to make sure that they're OK.
Schools
All school staff will have to cope with all the issues that everybody else has, and at the same time deal with the frustrations, and possibly anxieties, brought about by new ways of working.
Schools are having to step up to online education of nearly all of the school not just a small minority. Schools now need to manage and support remotely located staff.
They need to communicate with and help parents who have had to take on more responsibility for supporting their child's study.
Understanding everyone's mental health and wellbeing
In the last weeks we have been working hard to bring together questionnaires for schools to 'check in' on their children, staff and parents:
Primary school pupils in lock-down
Secondary school pupils in lock-down
School staff in lock-down
Parents in lock-down
These questionnaires collect information about how people feel, how they are coping, their mental health and emotional wellbeing.
They help schools to understand how their children, staff and parents are coping with the situation, and to inform their support plans.
The questionnaires have been created building on groups of questions from health and mental health and well being questionnaires, that we have been instrumental in for more than 20 years.
Online Surveys
The questionnaires are delivered online using our own "youcansay" system.
They are completed online on a month by month basis.
The surveys should begin as soon as possible and used for about 2 weeks to provide baseline information. They should be repeated approximately monthly while schools are closed.
Monitoring and reporting
"youcansay" provides schools with a control panel to monitor progress and to access the results. Results are created by "youcansay" as each survey is conducted.
There is no delay in waiting for collation and analysis.
Reporting covers the results of each survey and also tracking reports that shows how the health and well being is changing while the lock down is enforced. Schools can track health and well being of children, parents and staff.