Experience
We have been producing and running  surveys for more that two decades, for all kinds of organisations.. 
We specialise in working with children and young people (CYP), but also we also work with adults, particularly those who support CYP, as well as adults in the workplace.
Both anonymous surveys and individual assessments can be produced
Survey programmes with several separate but related participant groups can be managed.
Working in many kinds of setting

We run surveying in education, children's services, and also the workplace.
We routinely provide 360º surveys in which each participant's peers, family, etc. also complete a questionnaire.
We have the capability to link the results of surveys which use several different questionnaires.
We provide online systems for survey administration and control.
Learning from experience
We need to provide relevant reports
Reporting needed for all groups and should be rapid and relevant so we use software tools where possible so reports can be available immediately.
We providing informative and easy to understand reports for each participant group, and listen to customers to make them better.
We provide results in various formats: analysis tables, charts and pictographs, summary reports, and detailed explanatory and interpretive reports.

Reports are available which are about the results for the local setting and comparison by demographics, with the region, with other participant groups, without resorting to league tables.
Raw data available to customers in various formats: SPSS, R, Spreadsheet
Learning from experience
We need to be flexible 
Every survey and every customer has unique requirements. We aim to meet their needs and the needs of the participants.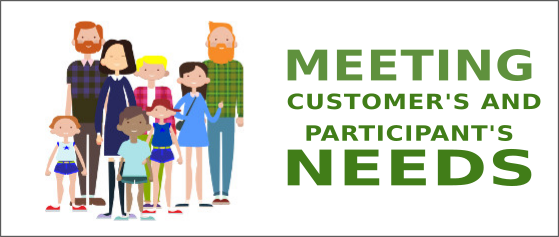 We use a comprehensive range of questions styles.
There are age and ability appropriate questions and answer options.
Questionnaires enhanced with illustrations, animation and speech, to aid understanding if necessary.
Personal  control panel for the survey programme and each participant group/setting enabling monitoring progress.
Limited tailoring of questionnaires for each setting if necessary; for example localities and class names can be set for each group that participates in a survey.
Notifications prompting and reminding participant groups.
Examples: Surveys
Bespoke – any survey you want can be delivered using youcansay. Questionnaires can usually be set up and ready to use in just a few days. There are also some existing and much used questionnaires that can be made available:
PWQ – (Pupil Wellbeing Questionnaire) an animated and speech enhanced questionnaire for primary school aged  children, about health and wellbeing. 
HRU – (How are you) another animated and speech enhanced questionnaire for primary school aged  children, which has been extended to cover more topics: Kind and Helpful, Supported, Self management, Self esteem, Emotional well-being, Stress, Negative behaviour, Attention, Feeling safe.
HWQ – (Health and Wellbeing Questionnaire) a more detailed and wide ranging questionnaire covering topic related to children and young people.  Versions exist for secondary and primary age groups. 
All surveys produce results which are used to generate reports for each participating school or other group. Summary reports and charts and tables are available  as soon as the survey is completed. When there are several related group taking part, additional reports also become available when the programme is complete. These allow school to identify areas for improvement: See the chart (example of a spine chart).
Examples: Identified assessments
SRQ – a 360º emotional intelligence assessment tool, which helps people understand how their emotions affect their ability to succeed in their connections and relationships. It is relevant to many workplace activities, including recruitment and staff development. A  questionnaire is completed by the subject and several others, who are colleagues, family and friends, complete a related questionnaire. From the results several detailed and explanatory reports are produced, along with some tables and charts. The reports and outcomes are then discussed between the participant and an accredited consultant. The consultant uses out online service to invite/remind participants and 360º raters, and to access reports.
SDQ – an initial assessment of children and young people. A short questionnaire is used for self assessment and also by teachers, professionals, parents and carers. The questionnaire can be completed an alternative ways: via email invitation, on a website, on paper. Summary and comparative reports can be produced. Both contemporary and longitudinal variation can be analysed.
Contact us
youcansay is designed and developed by ReSURV: Wokingham Business Centre, Erfstadt Court, Denmark Street, Wokingham, Berkshire RG40 2YF  Company number 05316431 VAT registration number GB859266380
| | |
| --- | --- |
| Telephone | 0118 9781078 |
| email | This email address is being protected from spambots. You need JavaScript enabled to view it. |
|   | This email address is being protected from spambots. You need JavaScript enabled to view it. |